The Design
The home's Frank Lloyd Wright-inspired design, along with its many luxurious refinements, was created by Malcolm Wildeboer, an architect with Vandenberg & Wildeboer. Roger Willis was enlisted to design and construct the pool.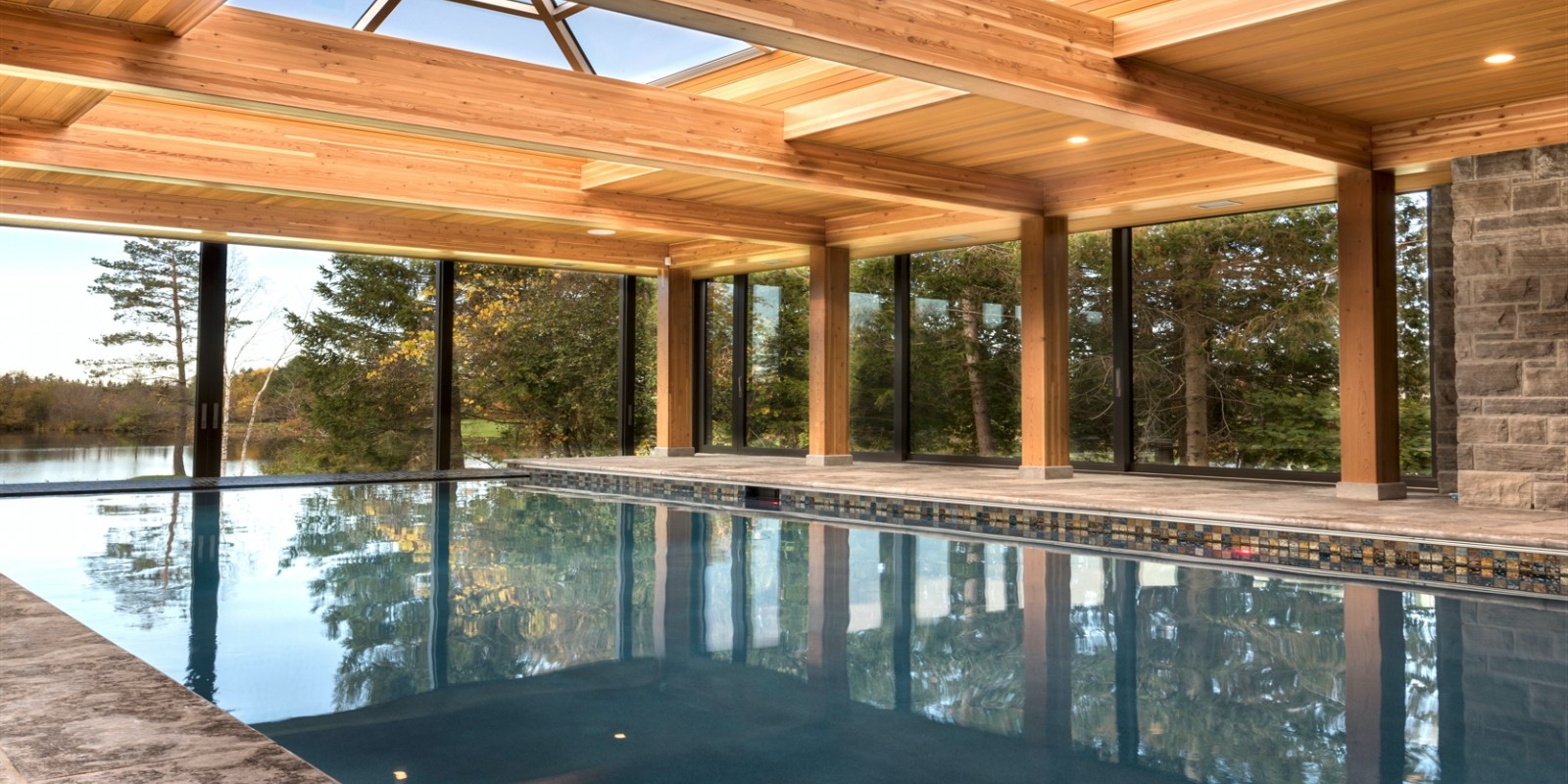 Working together, they took a unique approach to create the 5.5 x 11.1m (18 x 36.5ft) custom concrete pool and its surrounding structure. The structure incorporates large floor-to-ceiling glass doors that open on all sides, wall-to-wall, to create an open concept connection between the pool area and exterior landscaped patios.
DC Snelling Ltd., of Prescott, Ont., was the builder of the home and provided fluid project management. The pool was an integral part of the design and was built in tandem with the home.