The Design
The new outdoor living space is comprised of a pool and spa nestled among terraced patios and extensive landscaping. These elements were not only tightly integrated within the design of the home, but actually support a cantilevered section of the roof extending over the pool. The exterior landscapes were designed in unison with the house for optimal results.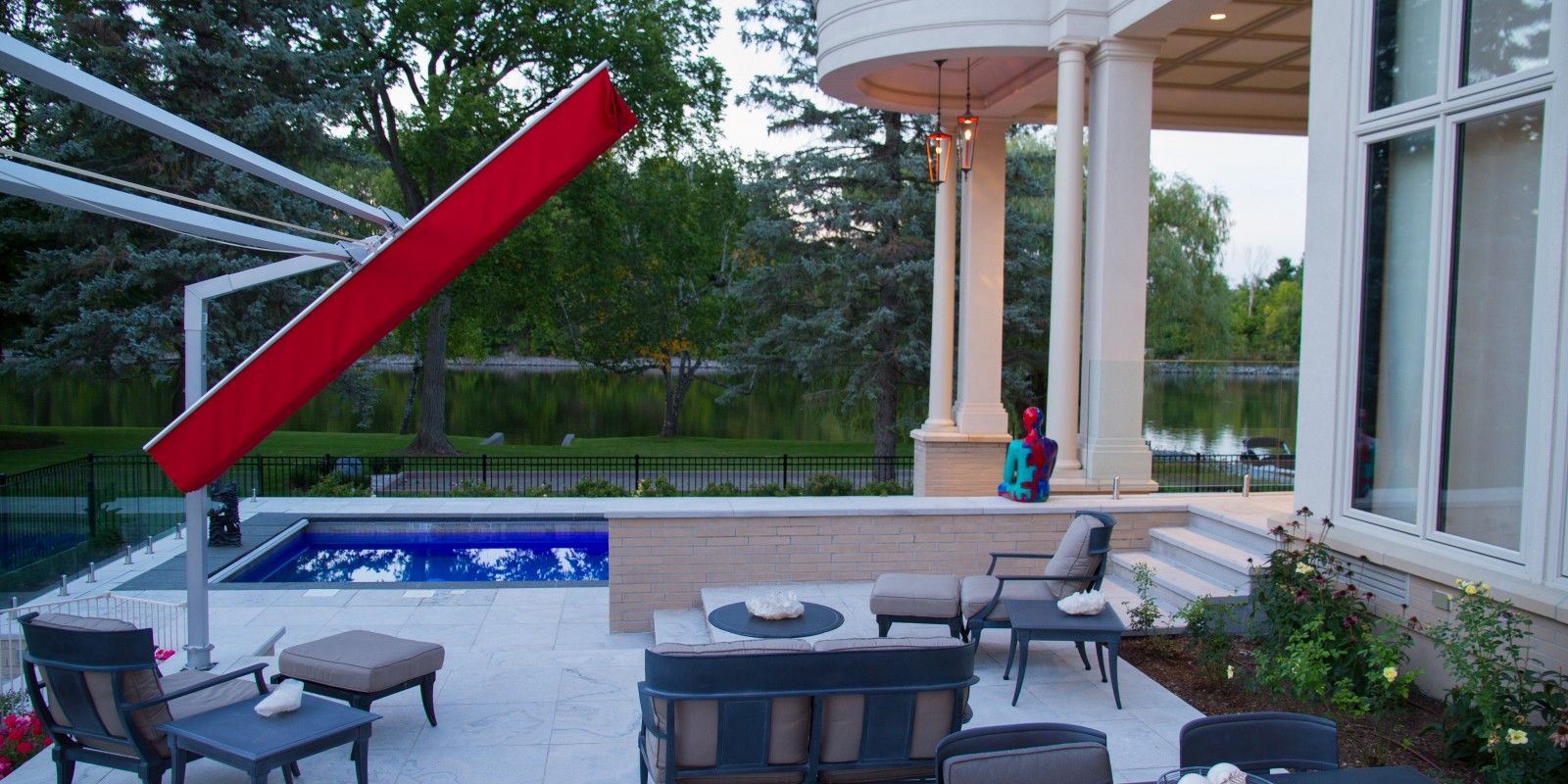 Since these features were an integral part of the home's design, installation of the pool, spa, and landscaping took place in tandem with the house's construction. Careful planning and coordination of all sub-trades were crucial to the project's success. The 3.8 x 10.4m (12.5 x 34ft) cast-in-place concrete pool features a 2.4 x 2.4m (8 x 8ft) concrete spa located at one end.
This project was a collaboration of skilled designers and contractors, including Roger Willis (pool & spa design and construction), award-winning home designer Andre Godin (home designer) and landscape architect Gino J. Aiello (master landscape plan for the property).