The Design
The existing pool was removed to make way for a newly constructed 4.5 x 8.2m (15 x 27ft) cast-in-place concrete pool, which incorporates a unique knife-edge perimeter-overflow design.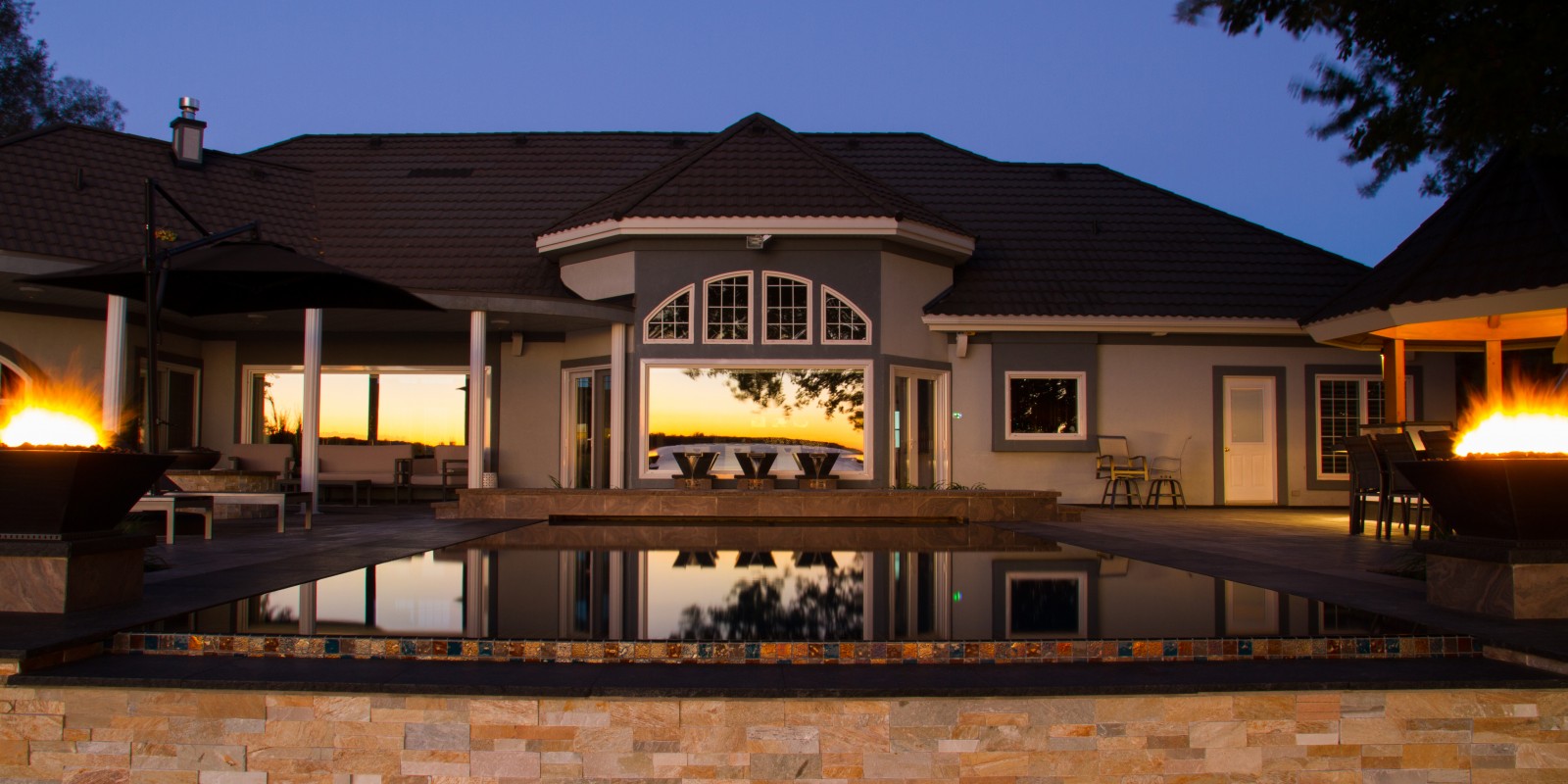 The knife-edge consists of a pool wall that slopes away from the water's edge at a sharp angle, making the pool appear to have no true or visible coping or wall. When the water is still, its reflective qualities and mirror-like surface create a breathtaking appearance.
The client's view of the river was heightened by incorporating a vanishing edge along with the perimeter-overflow design. However, before this could be accomplished, the pool and patio elevation had to be raised. This involved regrading to ensure the transition between the pool and river was seamless when viewed from inside the home. Finally, an extravagant covered entertainment area, complete with outdoor kitchen, was also built.